William Wordsworth – World Poets
Venue: Online – via a link which will be sent to you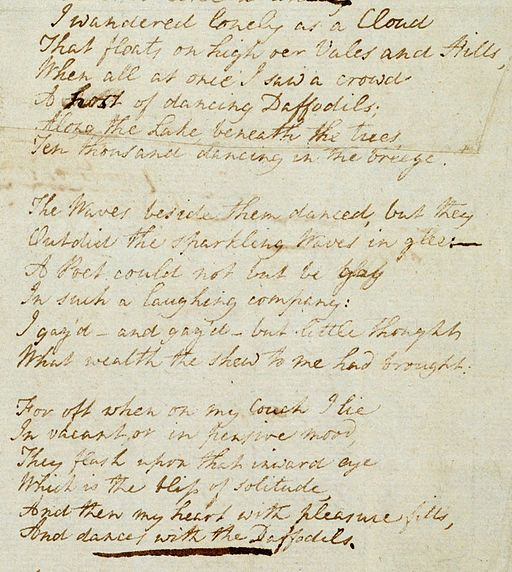 "Feel that I've met Wordsworth both again and for the first time. School-Wordsworth I learnt by heart. Now he makes much more sense to me".
Top picture:  Strobilomyces, Dove Cottage – home of William Wordsworth (near Grasmere) from 1799 to 1808
Lower picture: A hand-written manuscript of William Wordsworth's 'I wandered lonely as a cloud' also known as 'Daffodils' (1802). It was inspired by a visit to Ullswater. © The British Library Board 065858. BL Add. MS 47864
Your booking will be acknowledged promptly. Access to the talk will be via a link to be sent to you by return.