William Wordsworth – World Poets
Venue: Online – via a link which will be sent to you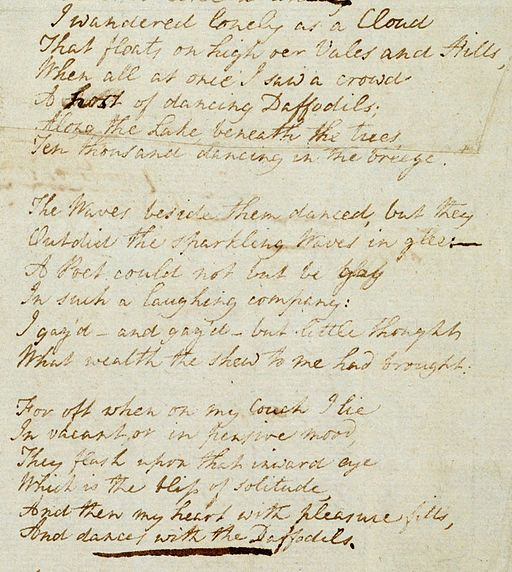 "Feel that I've met Wordsworth both again and for the first time. School-Wordsworth I learnt by heart. Now he makes much more sense to me".
"We enjoyed it very much, and your method of expressing your thoughts".
To access recordings of all ten lectures in the 2020 online series, click on SCHEDULED EVENTS below
Top picture: Strobilomyces, Dove Cottage – home of William Wordsworth (near Grasmere) from 1799 to 1808
Lower picture: A hand-written manuscript of the first version (written 1804 in three verses, published 1807) of William Wordsworth's 'I wandered lonely as a cloud' also known as 'Daffodils' (which we know now in the 1815 four-verse revised version). It was inspired by a visit to Ullswater. © The British Library Board 065858. BL Add. MS 47864
Your booking will be acknowledged promptly. Access to the talk will be via a link to be sent to you by return.