W H Auden – World Poets
Venue: Cafe Sladers, West Bay Road, West Bay, Bridport, Dorset DT6 4EL
W H Auden, who discovered his vocation as a poet a hundred years ago this year in 1922, was a giant among poets of his generation, a master-craftsman of metrical rhythms you can feel running like Swiss clockwork through his verse lines, and a wonderfully adventurous organist of the English language. 
Nourished by his Pennines childhood and the treasures of Anglo-Saxon and Middle English, traveller to Iceland, China, Spain and Berlin, close-quarters commentator on politics, religion, philosophy, art and human relations, Auden translated his gifted perceptions into some of the finest and most substantial poems England and the world have ever seen.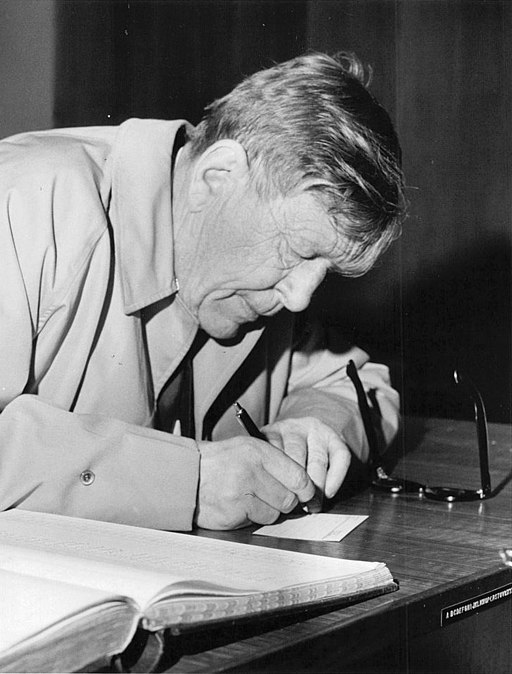 "A complete delight of an evening leading so easily and lightly into the many differences in Auden's poetry, revealing in the depths of it the relevance to some of his life, talked of with such sympathetic knowledge - and love. Your reading of his poetry was a joy I long to experience again".
"If you have never experienced Graham Fawcett, you have missed something . . . These are big talks, packed full of imagination and research".
Tickets £12.50 or £30 with dinner from 5.30/6 pm
Top picture: W H Auden's house at Kirchstetten, Austria, where he lived from 1957 until his death in 1973
Lower picture: W H Auden at the Grand Hotel, Stockholm, 16 April 1964