Thomas Hardy – World Poets
Venue: Online – £10/$12 for this online talk
The link giving you access to this lecture will be sent out after your booking has been received. You will have the choice of a YouTube video or a downloadable audio podcast.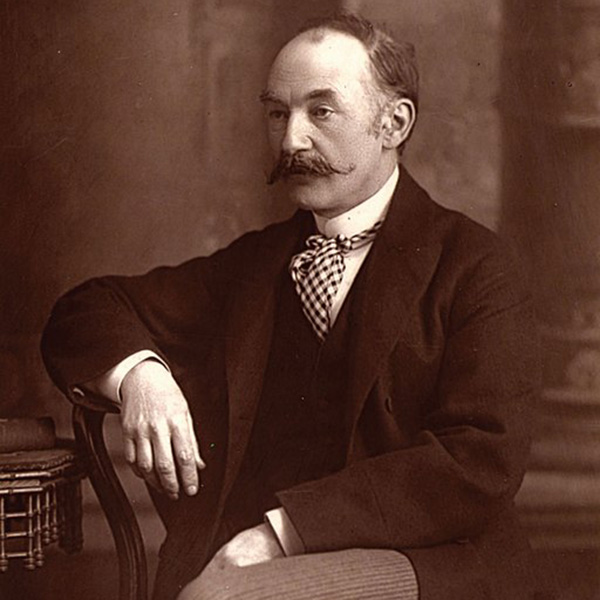 "Now there is clarity. There is the harvest of having written 20 novels first".
"Graham Fawcett's unique style of performance, honed by his years as a broadcaster on BBC Radio 3, informs while entertaining and enriching".
Graham's aim is always to give audiences who love poetry a fresh experience of it which he hopes will feel more like listening to a live radio programme with readings rather than to a lecture, blowing away some of the more daunting associations we have with that word.
Top picture: The secluded cottage at Higher Bockhampton near Dorchester in Dorset was built by Thomas Hardy's great-grandfather in 1800 and has been little altered externally. The walls were constructed from cob and these have been given weather protection by brick facing or rendered cement. Hardy was born in this small thatched cottage in 1840. (Photograph by Peter Broster).
Lower picture:  Thomas Hardy aged 54, by W&D Downey, carbon print, 1894 (National Portrait Gallery, London)
Your booking will be acknowledged promptly and you will receive a link to the talk.