Poetry Concert 2 – Coleridge's Rime of the Ancient Mariner, and poems by W B Yeats and D H Lawrence
Poetry Concert Two
Yeats, Lawrence, Coleridge
In addition to what you will find in the illustrated feature below, I will provide programme notes on all of the poems. When the concert link is sent to you, just scroll down to immediately beneath the Youtube screen, where you can refer to the note on each poem before it is read.
POETRY CONCERT TWO – PROGRAMME
PART ONE
W B Yeats, 'A Prayer for My Daughter' (1919), from Michael Robartes and the Dancer (1921)
D H Lawrence, Four Poems, from Birds, Beasts and Flowers (first completed 1921)
'Cypresses' (March 1921)
'Fish' (September 1921)
'Baby Tortoise' (March 1921)
'Mountain Lion' (March 1923)
PART TWO
Samuel Taylor Coleridge, 'Rime of the Ancient Mariner' (1798/1817)
POETRY CONCERT TWO
This second concert in the new 2021 series celebrates two centenaries before the interval. The 'symphonic poem' opener, 'A Prayer For My Daughter', comes from W B Yeats's 1921 collection, Michael Robartes and the Dancer. The 'concerto, orchestral suite or song-cycle'  work is a four-movement sequence I have put together of poems from D H Lawrence's major collection Birds, Beasts and Flowers, first completed in March 1921 (the opening three poems) and added to in 1923 (the fourth poem).
The concert's second half is devoted to one work, a reading of Coleridge's 'Rime of the Ancient Mariner' in the 1817 version of the poem he had first published in 1798.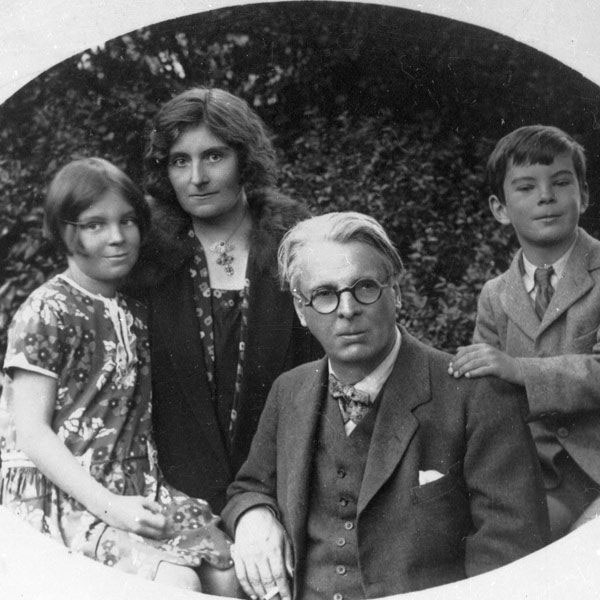 W B YEATS, 'A PRAYER FOR MY DAUGHTER'  
Yeats married Georgie Hyde-Lees on 20 October 1917, when he was 52 and she 25. Their daughter Anne, born on 26 February 1919 in the aftermath of World War One and a month into the 2-year Irish War of Independence, is a babe in his arms when he writes this prayer for her. She would become a costume and stage designer at Dublin's Abbey Theatre, including for three of her father's plays in 1938 and 1939, the year he died. "My daughter's designs were greatly admired", he said.
 'A Prayer for my Daughter' appears in Yeats's 1921 collection Michael Robartes and the Dancer.  
D H LAWRENCE, FOUR POEMS
Probably his finest collection of poems, Birds, Beasts and Flowers , was begun in Tuscany in 1923 but worked on most in Taormina, Sicily, at Fontana Vecchia, one of the most poetically productive houses he ever lived in, that ancient island, whose telluric blessings never left him and were a crucible for his art. "Living in Sicily after the war years was like coming to life again", Frieda Lawrence said. The fourth poem was added later after the Lawrences had moved to New Mexico, where there are still lions in the mountains. 
Lawrence's capacity for sheer encounter with birds, beasts and flowers even extended to his addressing them, because – in words a teaching colleague of Lawrence's would remember him using of his copying drawings of animals – he loved "getting into the other fellow's skin", when a 'fellow' was a bird or beast or flower. Or tree.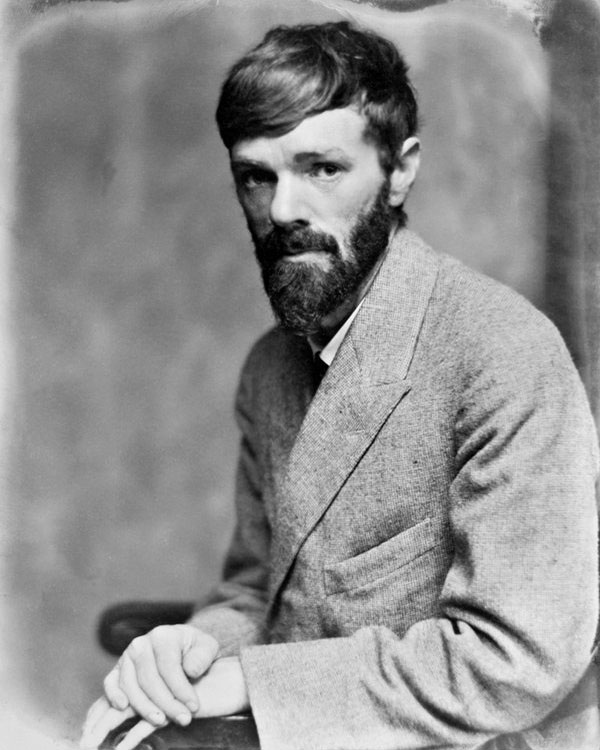 'Cypresses' (1921)
'Fish' (1921)
'Baby Tortoise' (1921)
'Mountain Lion' (1923)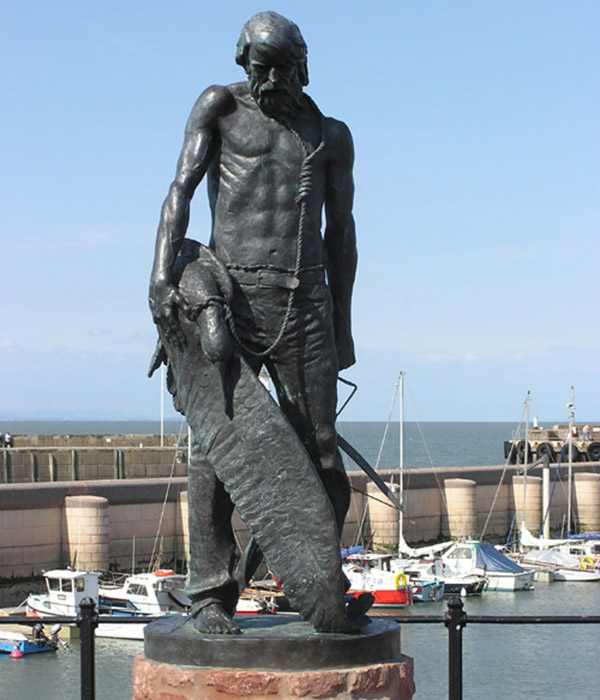 PART TWO – SAMUEL TAYLOR COLERIDGE
"In the Autumn of 1797, Mr. Coleridge, my sister, and myself started from Alfoxden pretty late in the afternoon with a view to visit Linton and the Valley of Stones near to it . . . Accordingly we set off, and proceeded along the Quantock Hills towards Watchet; and in the course of this walk was planned the poem of the Ancient Mariner, founded on a dream, as Mr. Coleridge said, of his friend Mr. Cruikshank. Much the greatest part of the story was Mr. Coleridge's invention, but certain parts I suggested; for example, some crime was to be committed which should bring upon the Old Navigator, as Coleridge afterwards delighted to call him, the spectral persecution, as a consequence of the crime and his own wanderings. I had been reading in Shelvock's Voyages, a day or two before, that while doubling Cape Horn they frequently saw Albatrosses in that latitude . . ." (William Wordsworth)
WHAT THE AUDIENCE ARE ALREADY SAYING ABOUT POETRY CONCERT TWO:
I've enjoyed your 'Rime' this damp afternoon very much. Thanks. It was first read to me at mother's knee. Still – "straightway the sun was flecked with bars…." is the moment I wait for...
WHAT THE AUDIENCE SAID ABOUT POETRY CONCERT ONE:
"I really enjoyed how you constructed this poetry concert. It certainly reached a crescendo with The Eve of St Agnes - such a wonderful performance poem which I hadn't read or heard for 40 years. Hardy's Organist is an extraordinary poem for the time too." 
"An engrossing 70 minutes. A fine balance between the intellect and emotions. Thank you."
"I did indeed enjoy it. Thank you very much. Learnt a lot, which I shall of course immediately forget! But I can always listen again.."
WHAT AUDIENCES HAVE SAID ABOUT GRAHAM'S READING OF POETRY IN THE 2020 LECTURE SERIES:
""Your reading of the poems is so visual and clear that the audience is held in real attention".
""Graham's eloquent reading of poems – especially 'Out of the Cradle' and 'When Lilacs' – made me look again at Walt Whitman. I've re-read 'Out of the Cradle' to appreciate more deeply now both what it has to say and how vividly Graham had read it"."
""I was able to do some preparatory reading which enhanced my enjoyment, lovely to hear you lifting the poems from the page".
"What a pleasure to hear you read all those favourite poems".
"Your fine talk (performance, more like) on Yeats was like being invited to dance along with Yeats, his poems, and your vision of both".
OTHER RESPONSES TO GRAHAM'S READING OF POETRY
"It was a real pleasure to hear your readings in Italian, with clarity and true feeling, as shown by the audience response."
HOW THE IDEA OF POETRY CONCERTS CAME ABOUT
This first series of Poetry Concerts has been years in the making and is an exciting new venture for me. All my life I have been drawn to the shape, structure and content of symphony and chamber concerts, often presenting three or four works which have been put together in the same programme because of the connection or contrast between them: some – like overtures or symphonic poems – in one movement, others – like concertos, orchestral suites, song-cycles and symphonies – in three, four or five movements, with the major work usually after the interval.
It left me wanting somehow to re-programme with poems the whole idea of a music concert. This series is the result. 
IMAGES
Top picture: 
Gustav Doré, detail of "The Ice was here, the Ice was there, the Ice was all around", from The Ancient Mariner, illustrations by Gustav Doré (1875), Doré Gallery, London
Lower pictures: 
Anne Yeats, Georgie Yeats, W B Yeats and Michael Yeats – photograph c 1930, origin to be confirmed when libraries re-open
D H Lawrence, photograph 1920s, origin to be confirmed when libraries re-open
Alan B Herriot, The Ancient Mariner, Watchet, Somerset 2003 
Your booking will be acknowledged promptly and you will receive the video and audio podcast links to the poetry concert at any time on or after 15 March 2021.