Lord Byron – Seven Olympians 3
Venue: Online – £10/$12/€11.25 for this online talk
The links giving you access to the podcast of this lecture will be sent out from 4 May 2022 (note revised date).             
Byron was irresistible to so many of those who met and read him, his bull-in-a-china-shop private life high on edgy gloom and emotional caprice wrapped round a hungry philosophy of existence and art tuned to one of the greatest poetic ears English literature has ever heard.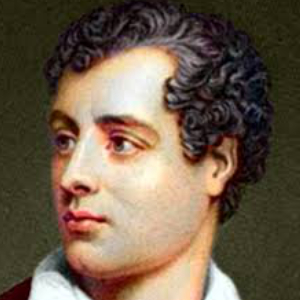 "Graham brought the poet to life again for one extraordinary evening of poetry, politics and adventure. It was wonderful."
"I found myself gripped and enthralled and am so pleased to have finally understood why my late mother was so besotted with Byron. Can't wait, now, for some time to sit down and enjoy what I've missed all these years!"
"I was royally entertained".
Top picture: Byron's family home at Newstead Abbey, Nottinghamshire – from Morris's Seats of Noblemen and Gentlemen (1880). The lecture includes the story of a visit to the house one February morning.
Lower picture: coloured engraving of Byron (1873) by unknown artist