Chaucer – Seven Olympians
Venue: Temple Methodist Church, Upper High Street, Taunton TA1 3PY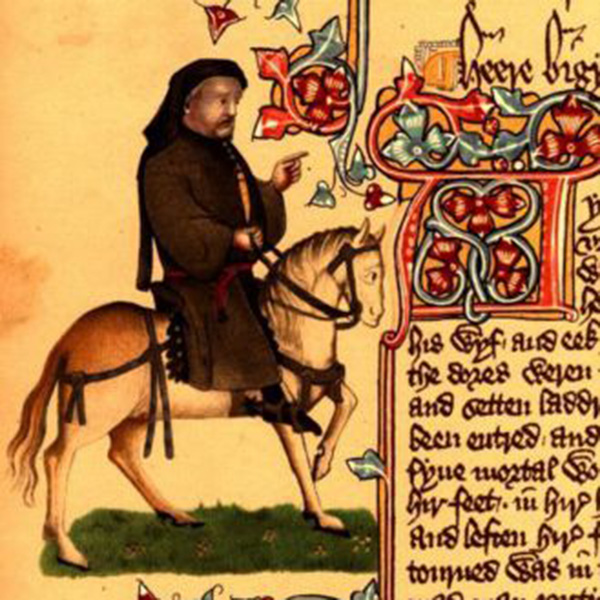 "You made my mind dance".
"You gave Chaucer to us not only with a huge breadth of knowledge but managed to present the entire subject as a great romp through the Middle Ages".
"How much I enjoyed the Chaucer evening! My knowledge of Chaucer was minimal; however your talk has made me really interested. I feel equipped now to begin reading Chaucer myself".
"Thank you for risking the journey and the unknowns. And thank you for a superb evening, one of the very best. You helped me, among many things, to relax into the Sonnets and swim in the one I am reading and let the poet and his words take me to wherever. In so doing you shifted something within me: it used to be apprehension, nervousness, uncertainty, and 'will I get what I am supposed to get?' Now I shall invite the words and the magician to talk to me and then join in; and the fun will begin".
Top picture:
William Blake (1757–1827)  Chaucer's Canterbury Pilgrims Copper engraving, with additions in watercolor by the artist. Third state, 1810–20
Lower picture: Geoffrey Chaucer, from the 15th-century Ellesmere manuscript of The Canterbury Tales.