Dear Poetry Friends
September to November 2022 Newsletter
Live Lectures and a Writing Retreat Out West
and a Weekly Online Course for Everywhere
Dorset, Somerset and online are the three locations for these summer-into-autumn events. In each case you'll find a link to read more. I hope one or another of them may strike a chord with you or you may have friends or family in the West Country who would be glad to hear about them.
SEPTEMBER
NEAR BURTON BRADSTOCK
FRIDAY 9TH PM TO MONDAY 12TH SEPTEMBER AM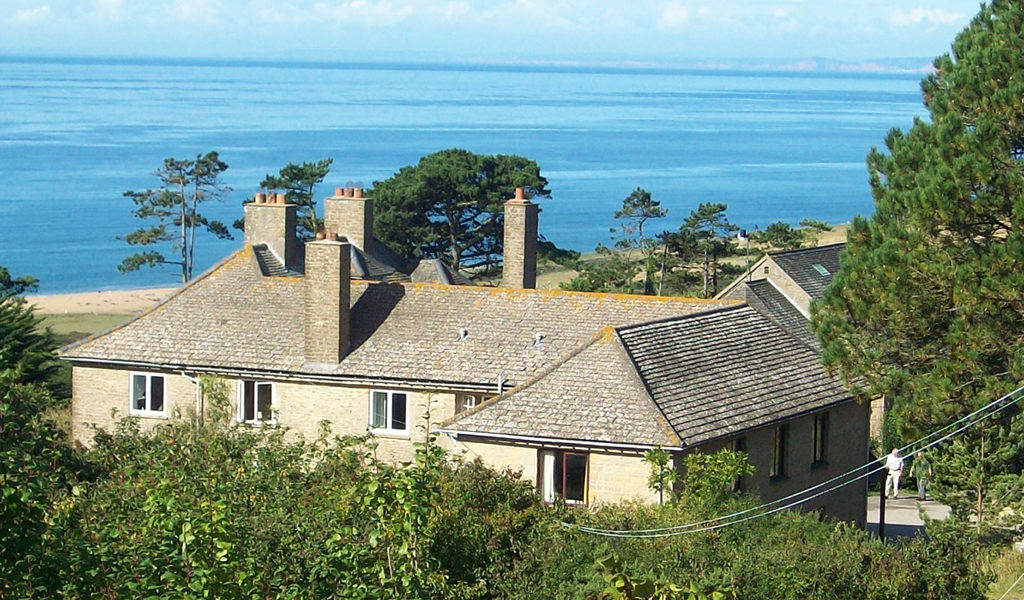 OTHONA WEST DORSET
TIME TO WRITE – RETREAT
It's good to be by the sea in or out of season. It's even better to be somewhere quiet in the company of others who share your needs and interests. What if that somewhere is also rather special, and the company reassuring, and the opportunities for getting down to it can be for hours at a time? More at https://www.othonawestdorset.org.uk/civicrm/event/info?id=2049
"What an inspirational, enjoyable retreat with Graham's vast range of topics and allusions to poetry, music, art and general living issues." (Feedback after last year's Time to Write at Othona)
WEST BAY, DORSET
FRIDAY 9th SEPTEMBER 2022, 730PM
SAMUEL TAYLOR COLERIDGE
250th anniversary year of his birth on 31 October 1772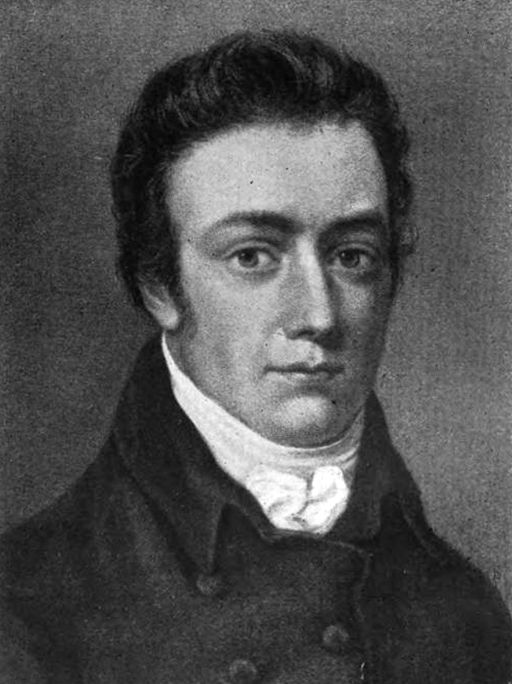 Coleridge was a magician of the word and an irresistible poet of nature and imagination. His friendship with Wordsworth revolutionised English poetry.
To meet the Ancient Mariner, old man and poem, at school is never to forget either. We can be rooted to the spot by him at any age. With any luck.
"Thank you. That was a revelation. I sat spellbound for the 90 minutes. I felt that you had taken on Coleridge's eloquence and insight and transmitted it direct to us". (Ruth Valentine, London)
"Packed full of imagination and research, and ideally suited to Samuel Taylor Coleridge, for Coleridge, like the Ancient Mariner himself (as Fawcett reminded us) simply had to talk. Do go; these are very special occasions". (John Pownall, Bridport Review, after Coleridge Night in West Bay in 2016)
To book, call Sladers Yard at 01308 459511
SEPTEMBER TO NOVEMBER 2022
'LOVE, WAR AND MAGIC'
(Ludovico Ariosto's Orlando Furioso)
ONLINE WEEKLY READING AND DISCUSSION GROUP
MONDAYS 19th SEPTEMBER TO 21 NOVEMBER 2022, 1330 TO 1500
A waiting list is now open for this online course. If you would like your name to be added to it, please let me know at grahamkfawcett@gmail.com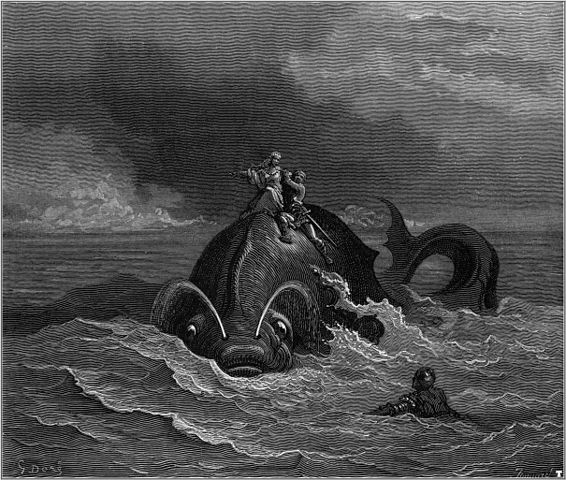 The Orlando Furioso is a 38,000-line masterpiece which traverses in tremendous style the world of the imagination and the heart's longing.
Writing of the wonderful Barbara Reynolds translation, Penguin tell us about the storyline and the sheer achievement of the poem:
"One of the greatest epic poems of the Italian Renaissance, Orlando Furioso is an intricate tale of love and enchantment set at the time of the Holy Roman Emperor Charlemagne's conflict with the Moors.
When Count Orlando returns to France from Cathay with the captive Angelica as his prize, her beauty soon inspires his cousin Rinaldo to challenge him to a duel – but during their battle, Angelica escapes from both knights on horseback and begins a desperate quest for freedom.
This dazzling kaleidoscope of fabulous adventures, sorcery and romance has inspired generations of writers – including Spenser and Shakespeare – with its depiction of a fantastical world of magic rings, flying horses, sinister wizardry and barbaric splendour."
The Encyclopedia Britannica writes that the poem is
"generally regarded as the finest expression of the literary tendencies and spiritual attitudes of the Italian Renaissance . . . The main unifying element is the personality of Ariosto himself, who confers his own refined spirituality on all his characters. Sensual love is the prevailing sentiment, but it is tempered by the author's ironical attitude and artistic detachment. Upon its publication in 1516, Orlando furioso enjoyed immediate popularity throughout Europe, and it was to influence greatly the literature of the Renaissance".
Those who took the poem into their hearts and their own works include Spenser's epic The Faerie Queene and Shakespeare's Much Ado About Nothing. According to Barbara Reynolds, the English poet closest in spirit to Ariosto is Lord Byron. La Fontaine and Scott came under its spell, as have Italo Calvino and Jorge Luis Borges.
As ever in these courses, no previous knowledge of the poem, the poet, or the language is needed, nor do you have to read it in advance !
COURSE BOOKS
Ludovico Ariosto, Orlando Furioso Part One, translated by Barbara Reynolds, Penguin Classics 1973, and Part Two, translated by Barbara Reynolds, Penguin Classics 1977.
In view of the length of the poem, I will make selections for our sessions.
DATES
September 19, 26;
October 3, 10, 17, 24, 31;
November 7, 14, 21
TO RE-CAP: A waiting list is now open for this course. If you would like your name to be added to it, and to receive more details, please let me know at grahamkfawcett@gmail.com
NOVEMBER
WEST BAY, DORSET   
THURSDAY 10th NOVEMBER 2022, 630PM
Bridport Festival 2022 lecture
EZRA POUND
Ezra Pound in Venice 1963 (photo Walter Mori)
One of the most dramatic pioneers in 20th century literature, Ezra Pound changed the face of European poetry single-handed. Pound's life and work trace a fascinating path from Idaho to Venice to the Regent Street Polytechnic to West Sussex to Paris to Italy again. There are stories to be told and poems to be read from all of these places. His hunger for other cultures feeds the spectacular originality of his adventure on the page. His Cantos is one of the great 20th century masterpieces, the controversies around him challenging and graspable. Critic to the stars, he brought W B Yeats's poetry to new life, cut half of Eliot's poem 'The Waste Land' (the right half), and influenced younger poets on both sides of the Atlantic. He translated with a virtuoso vigour from Chinese, Old English, Provencal, Italian and French.   
"Listening to Graham is like being wrapped in a fluffy duvet".
(Member of the audience, John Donne Night, Sladers Yard, April 2022).
MORE AT BRIDPORT LITERARY FESTIVAL 2022 – DETAILS UP SOON @ https://www.bridlit.com/whats-on
BRENDON BOOKS, BATH PLACE, TAUNTON, SOMERSET       
TUESDAY 22 NOVEMBER 2022 AT 630PM

ANNA AKHMATOVA
"Splendid, and gripping". (Mick Delap, after Akhmatova Night in Greenwich) "A fascinating lecture. People were enthralled and totally engaged". (Irena Hill, after Akhmatova Night in Greenwich)

Anna Akhmatova's was one of the most dramatic lives in the history of poetry. She lived through the Russian Revolutions of 1905 and 1917 when she was 16 and 28. She endured the bombardment prior to the Siege of Leningrad in 1941 with the inspirational mother-courage of Delacroix's Liberty Leading the People, broadcasting to the women of Leningrad – we have the stirring transcripts – and on air-warden duty with a gas-mask slung over her shoulder.
No sooner was the war over than Akhmatova was 'officially' vilified in public in 1946 by Stalin's sidekick Zhdanov as the epitomy of the anti-State artist and intellectual, "poisoning the youth with the pernicious spirit of her poetry".
At the end of her life, Akhmatova looked back gratefully at what she had been through: "I never stopped writing poems. In them is my link with time, with the new life of my people . . . I believed in the resounding rhythms reflected in the heroic history of my country. I am happy that I lived in these years and saw events which cannot be equalled".
"The young girl who reinvented herself as Anna Akhmatova", wrote Elaine Feinstein, "would become one of the two greatest female poets in Russian literature; the other, Marina Tsvetayeva, would crown her with the title "Anna of all the Russias." We in Britain recognise her as one of the greatest poets of the twentieth century.
*To book, call the bookshop on 01823 337742* (Tues-Sat)
ONLINE LECTURES
Recorded lectures available in the online series can all be booked via https://grahamfawcett.co.uk/events.
There are individual lectures on Byron, Coleridge, Dante's Inferno, Dickinson, Donne, Hardy, Keats, Lawrence, Sir Gawain and the Green Knight, Edward Thomas, Whitman, Wordsworth and Yeats, as well as Poetry Concert One (poems by Clare, Hardy and Keats), Poetry Concert Two (Yeats, Lawrence and Coleridge), and Poetry Is Communication.
GUEST LINK – OTHONA WEST DORSET
Spirituality and community on the Dorset coast – programme through the summer
https://www.othonawestdorset.org.uk/events-listing
All best wishes
Graham