Dear Poetry Friends
NEW COURSE
TIME TO WRITE – supportive space for writing poetry or prose, 2-5 Dec 2021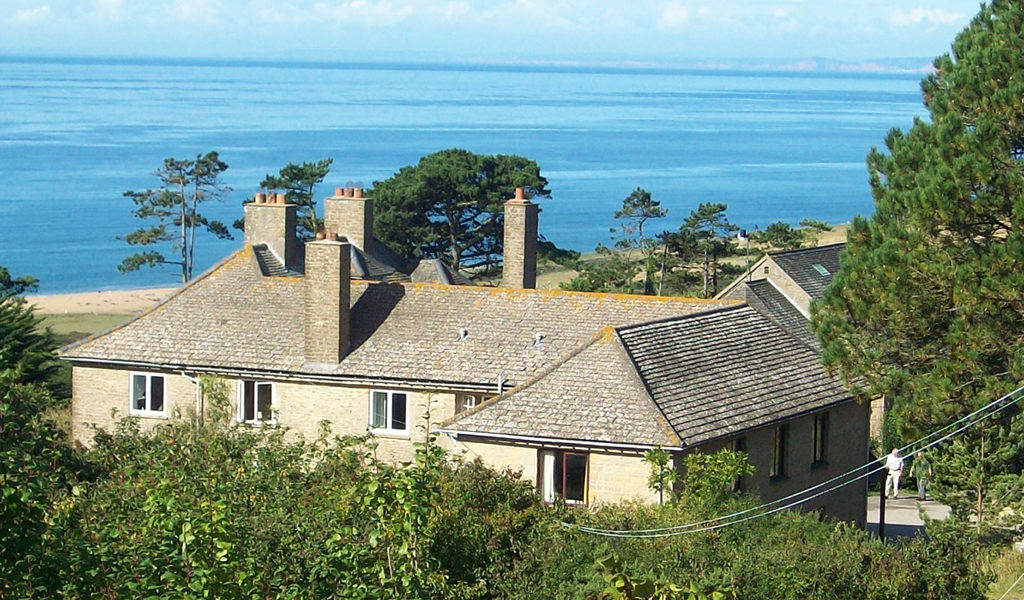 Most people who write – for a living or for self-expression and pleasure – say that the difficult part is getting down to it. Either they can't find the time or they need somewhere congenial to go. Local cafes used to be good, but some have closed lately. And then there's the constant distraction of digital civilization . . .  Othona (above), on the Jurassic Coast in West Dorset, is just the place to go to. More at https://www.othonawestdorset.org.uk/civicrm/event/info?id=1942
SIR GAWAIN AND THE GREEN KNIGHT NIGHT – CAFE SLADERS, WEST BAY, BRIDPORT, DORSET, Thursday 2nd December 2021 at 730pm (this event is also included in Time To Write above) An adventure like no other, the poetry and narrative drama are wonderful, and you end up having drunk to the dregs an inspiring poetic lesson in how to face the future and not be disabled by fear of the morrow. Even the cinema has been unable to resist it. More at: https://grahamfawcett.co.uk/event/sirgawainandthegreenknight-2-2/
DANTE'S INFERNO My latest lecture recording, to mark the 700th anniversary this year of the death of Dante. More at: https://grahamfawcett.co.uk/event/dantesinferno-2-2/.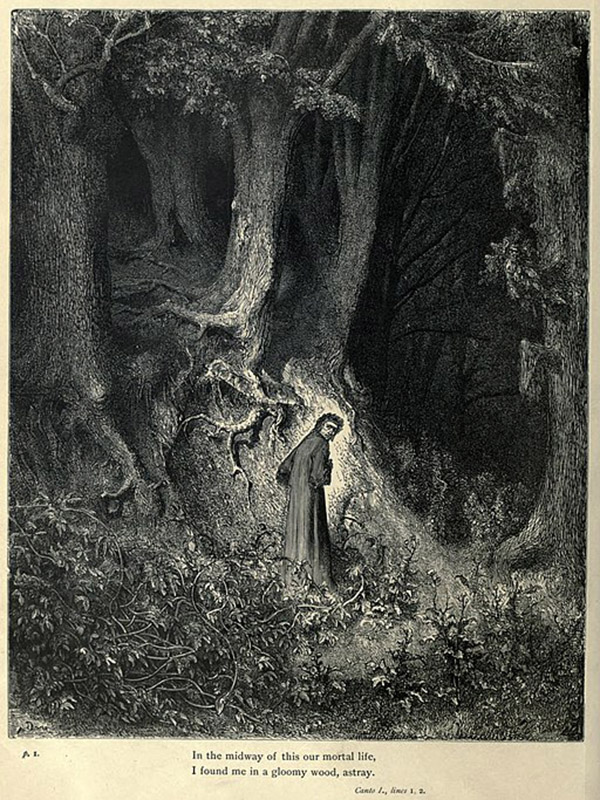 Gustav Doré, Dante in the Dark Wood, Inferno canto 1
THE ONLINE SERIES: https://grahamfawcett.co.uk/events/ is the link to a page containing access to each of the lectures and poetry concerts in my online series so far. There are currently 13 poetry lectures and 2 poetry concerts available.
With all best wishes
Graham